Welcome To The Process Control Education
Web Site
You are here

Key resources
for Students
Key resources
for Instructors
Equipment for Process Control
From other
authors
Interaction of Process Design
and Control
Download
your copy
Opportunity for graduate studies;
companies can join
This material has been prepared to assist university students and practicing engineers to learn process control and

enjoy it at the same time

! The site is open to anyone, whether registered at McMaster or not.



Content enhanced

for 2017

with captions for e-Lessons and

updated Sample Course Workshops




This site began in 1999, but we didn't monitor the use of the book or site. In the last three years, we have learned that courses are using the site and book in the countries identified in the figure.

If you are using this site and book in your course, please let us know how you are using the material by email.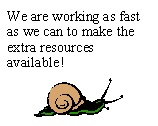 Copyright © 1999, 2000, 2001, 2005, 2007, 2009, 2013, 2015, 2016 by T. Marlin